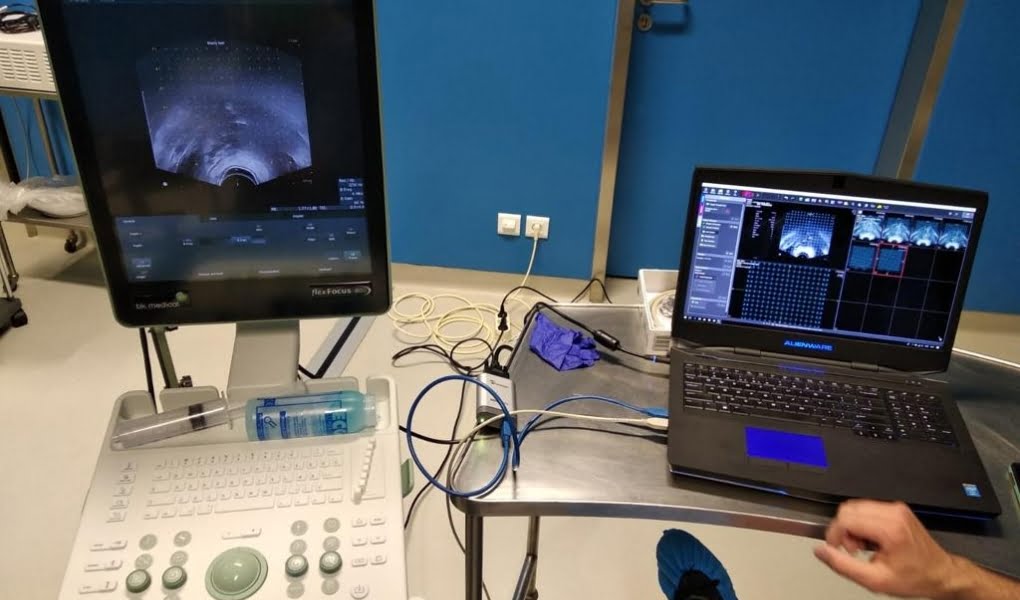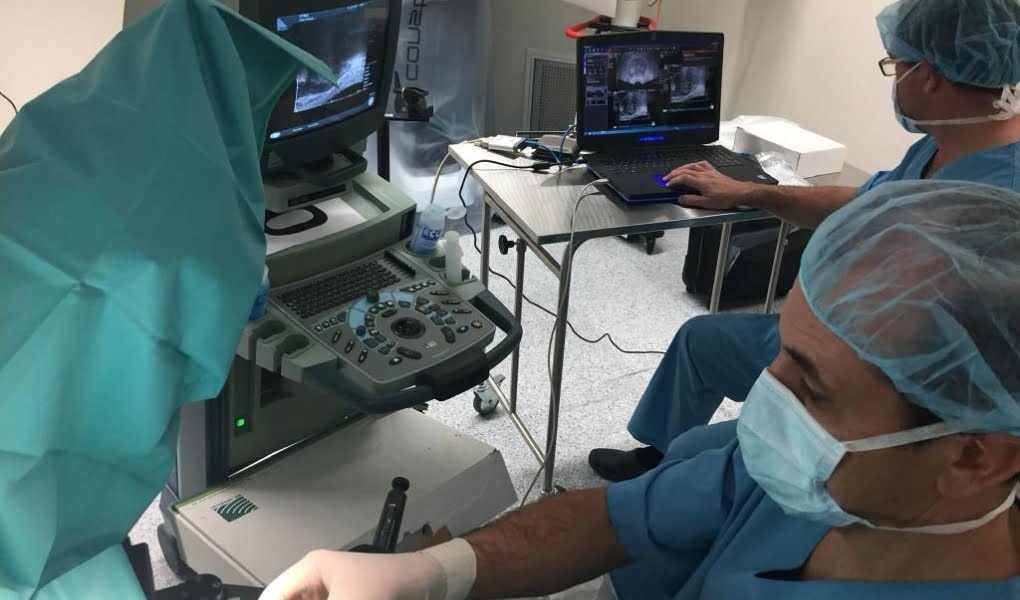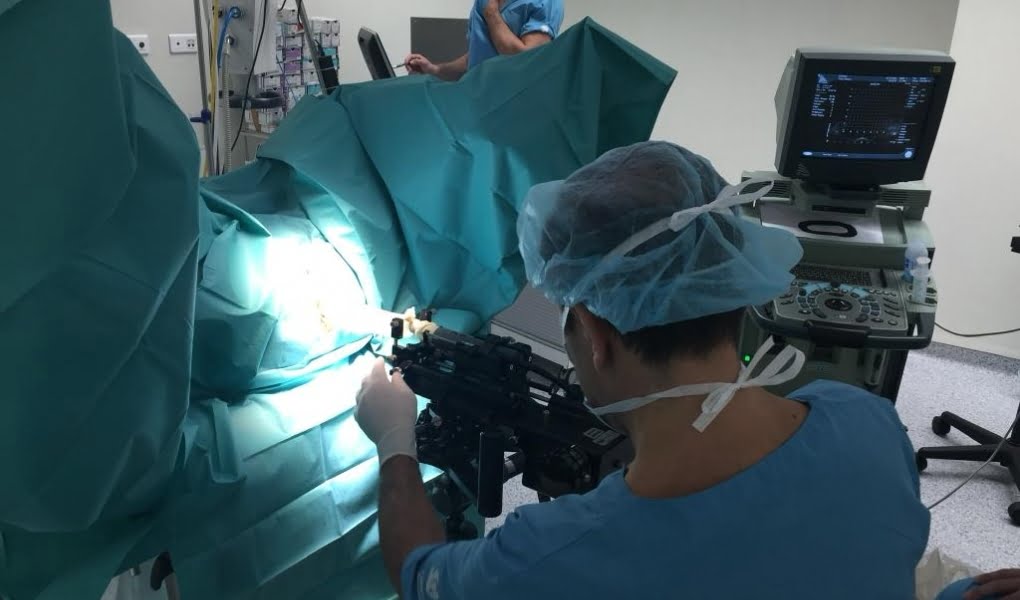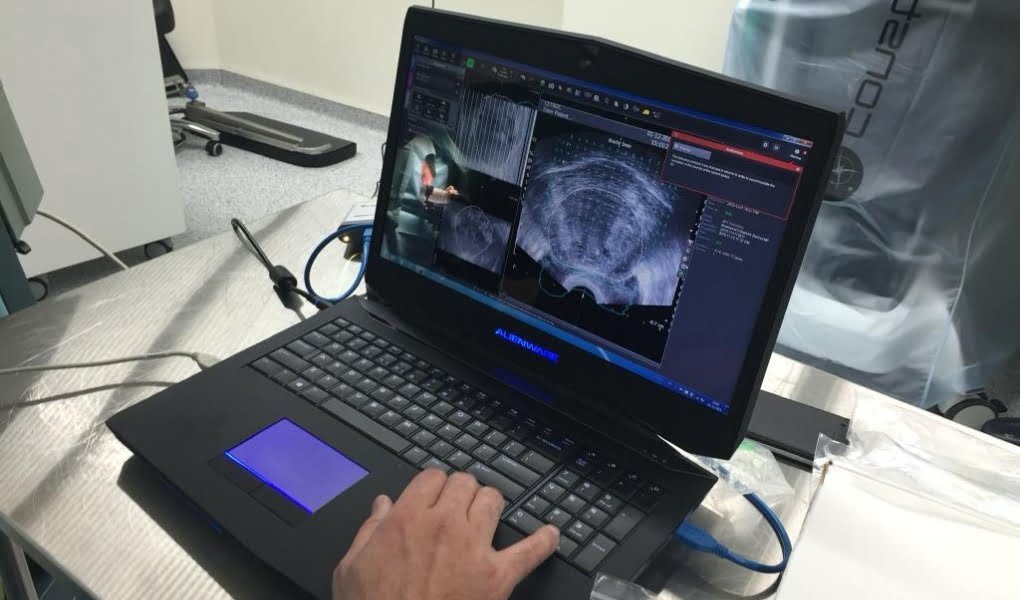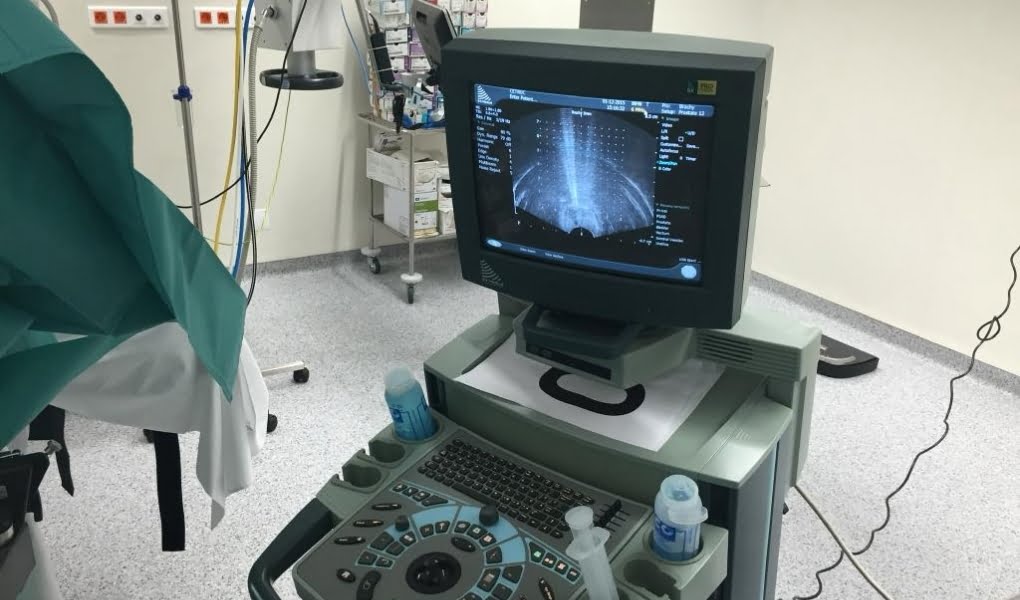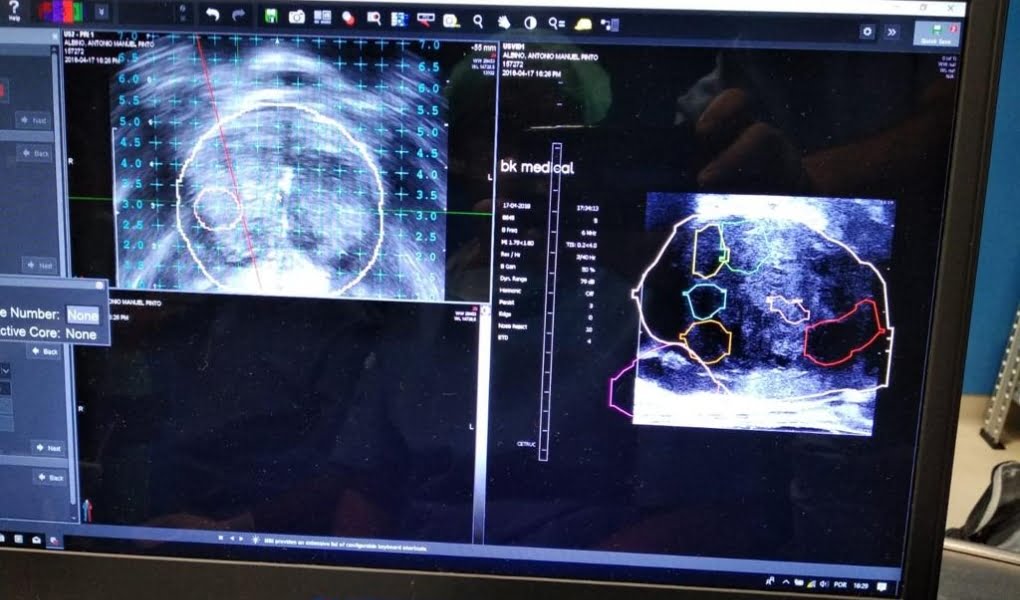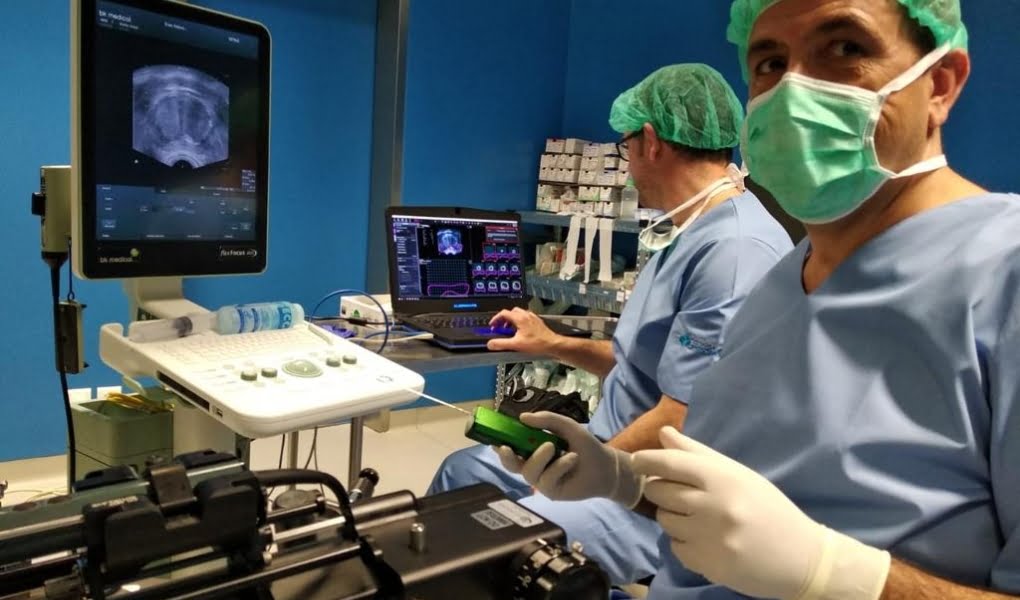 Since December 2014, CETRUC has performed the innovative prostate fusion biopsy, a new technique for diagnosing prostate cancer, being one of the first centers to do so in Europe.

The prostate fusion biopsy consists of the superimposition of images obtained by nuclear magnetic resonance (NMR) to those obtained by transrectal prostate ultrasound (ECOTR) in real time, allowing the biopsy to be directed to suspicious areas not visible by ECOTR.
In fact, while ultrasound-guided prostate biopsies are used to obtain prostate fragments systematically and randomly, without the operator being aware of the location of the tumor (since most prostate tumors are not visible by this method), recent advances in the field of MRI multiparametric, with the use of functional parameters such as spectroscopy, diffusion weighted imaging and dynamic contrast enhancement, allow the localization of suspicious areas more easily, allowing for more precise and targeted biopsies.
In this way, the fusion of multiparametric NMR images performed pre-biopsy with those obtained by transrectal ultrasound performed in real time during the biopsy will allow the orientation of biopsies towards suspicious lesions, making them more accurate and reducing the number of procedures necessary for the diagnosis of clinically relevant disease.